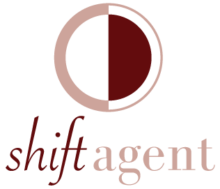 Own Your Life / Reach Your Destination.
Begin your journey here. Meet the founder of Shift Agent, Glenn Lewis. Learn about options and programs for your next stage in life and business.
Enroll in a program today and get up to 15% off your journey.
"
Every coaching session I have had with RedShift has given me insight and understanding how I may better process and improve the way I react to life struggles both large and small. I would highly recommend Red Shift and the extensive services that they offer." – B. Neal, Executive 
Types of Programs
Shift Agent works to help individuals, groups, teams and organizations succeed at life and business.
Personal
Accelerate your goals and generate actions for the objectives set forth. Life and business coaching on an individual basis is 2 or 3 sessions per month.
Team
These customizable small group activities and assessments provide interactive opportunities for growth and valuable insights into team dynamics.
Events
Conferences, seminars, lunch and learns are just a few events that you can use ShiftAgent to bring powerful topics and development to your organization.
How We Can Work Together
Goal Focused
Coaching allows you to focus forward on goals and direction for life and business. Our sessions are driven by your goals maintaining focus.
Action Oriented
Along with goal setting, sessions are designed to create manageable action steps the propel you forward and accelerate your progress in reaching them.
Objective Insights
All sessions for individual and group coaching are confidential and relational. This safe environment give you the opportunity to have more objective insights.
About Glenn Lewis & RedShift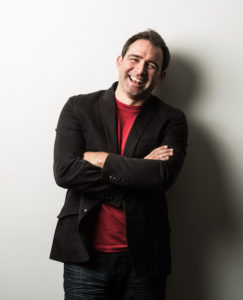 Glenn Lewis is an entrepreneur having launched five business entities and worked with clients in 18 states and 4 countries.  A professional musician turned coach, He has more than 20 years of experience in organizational, leadership and business development. He also works with individuals as a personal and executive coach.
RedShift was founded in 2010 after Glenn sold his first company Kenosis Designs in North Carolina. Not long after, a vision formed to take RedShift in an intentional direction and the company began its pursuit of business in the beautiful city of Birmingham, Alabama.
In these years the company has grown to manage the marketing for many large and small business needs.  RedShift is a consulting and coaching firm that focuses on solutions that works to create healthy and thriving people and businesses.
Make Your Goals A Reality
Each engagement type has its own cost structure associated with it.
To get a clear and concise quote, simply fill the interest application.
We will provide all the information in our free consultation.