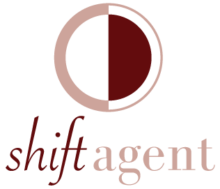 Live to learn so you can learn to live!
Live to learn so you can learn to live!
Providing the tools to align your personal, leadership and professional relationships for success. Set up a FREE call to start learning.

Providing the tools to align your personal, leadership and professional relationships for success. Set up a FREE call to start learning.
Important Announcement
Glenn is excited to announce that as of April 1, 2021 he is now a Dream Leader with Dream4. Now all corporate services related to employee development, leadership progression and cultural transformation are done through the Dream4 Way! With a team of Dream Leaders new and amazing opportunities are possible. If you want to learn more visit the link below.
What Can I Expect?
Success comes down to relationships: We are all in relationship with friends, family, work associates, society, and the world at large. Relationships exist in every office, community, and home. I work with individuals to support and the habits that lead to long-term successful relationships and goals.
Insight & Focus
Most often it isn't knowing what to do it is simply a matter of knowing which part to do first and having the focus to execute. Every person has 180 degrees of vision. What I do is help with the blindspots..
Longevity & Results
It is the aim to have long-term success. The practical and immediately applicable tools I use allow people to see the progressive results they want and the long-range success.
What Is The Process?
Step 1: Let's Meet
Set up a time to meet and get to know each other. If there is a way to help you we'll know pretty quickly. The time is never wasted, something good will come of it.
Step 2: Take Action
Taking the first step toward change is the biggest step. Once we determine what is in your best interest then we will outline the plan and get started.
Step 3: Trust & Measurement
A part of what I do is seek to built that trust with you and then help you build that trust with others. We will also measure what we are doing to ensure it is working for you. .
"
Every coaching session I have had with RedShift has given me insight and understanding how I may better process and improve the way I react to life struggles both large and small. I would highly recommend Red Shift and the extensive services that they offer." – B. Neal, Executive 
"Glenn follows both a systematic and heartfelt way of connecting with people first, so he can help them solve their problems second. He always puts people first which is the key to success in dealing with both individual and team environments. I highly recommend Glenn Lewis and his work as a potential solution finder to your own team's concerns". Shawn, Engineer – Mercedes Benz US International
"Glenn quickly gained understanding of our business and our market. He then helped us define and coach internal stakeholders into their proper roles in support of our plan. He helped us develop,and implement a broader strategy for obtaining new business and helped organize our team to ensure we were all working towards the same goals." – Randy, Executive Director – Southern Medical Association
"I am impressed with Glenn's ability to ask the right questions to get to the root of the real problem, not just the perceived problem. In my opinion, Glenn is uniquely equipped with the skills to work with a team to build a framework that promotes healing, healthy conflict resolution, accountability, and team work. I believe his efforts allowed our team to develop a platform for success moving forward." – Lance, Project Lead – The Westervelt Company
"My children lost their father at a very young age, and while they have adjusted to the situation, I was concerned that my son was missing a male influence and potential direction that I could not provide him. Through working with Glenn, my son has made tremendous strides in a short period of time.  He helped him create action steps toward attainable goals. His confidence is improving immensely, and he has implemented and stuck with a structured plan for a daily routine. Best of all, he is discovering who he is and how he wants to show up in life." – 
Holly, MS.Ed
About Glenn Lewis & RedShift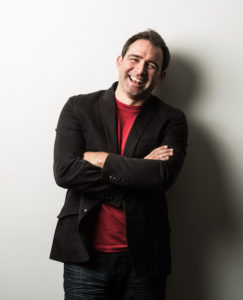 Glenn Lewis is an entrepreneur having launched five business entities and worked with clients in 18 states and 4 countries.  A professional musician turned coach, he has more than 20 years of experience in organizational, leadership and business development. He also works with individuals as a personal and executive coach.
RedShift was founded in 2010 after Glenn sold his first company Kenosis Designs in North Carolina. Not long after, a vision formed to take RedShift in an intentional direction and the company began its pursuit of business in the beautiful city of Birmingham, Alabama.
In these years the company has grown to manage the marketing for many large and small business needs.  RedShift is a consulting and coaching firm that focuses on solutions that works to create healthy and thriving people and businesses.
Where Do I Begin?
Each engagement type has its own cost structure associated with it.
To get a clear and concise quote, simply fill the interest application.
We will provide all the information in our free consultation.