Sign up for email updates and information and get a free 30 minute consultation.
Areas of Focus
RedShift works within the following arenas for success.
Business Growth
Increase your sales and marketing practices. We offer guidance and accountability for successful execution. Solution-based coaching and consulting for lasting results.
Leadership Empowerment
Staffing and leadership development. Mining for talent and leadership using tools and assessments that promote growth and increased performance.
Organizational Health
Achieve key insights into your organizational growth and development. Our consulting services include process improvements, business development. and leadership coaching
The RedShift Process
Research   
With 20 years in business, we examine processes and methods for your success. Our assessments are tailored to each organization.
Execute 
We provide planning & execution that works with leaders and teams to accelerate your goals. We bring oversight and delivery to reality.
Decipher
This process includes metrics and progressive reporting. We work with you on any course corrections and measure success.
About Glenn Lewis & RedShift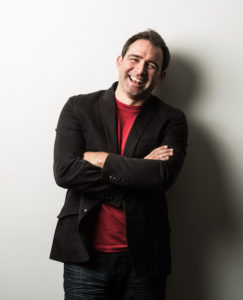 Glenn Lewis is an entrepreneur having launched five business entities and worked with clients in 18 states and 4 countries.  A professional musician turned coach, He has more than 20 years of experience in organizational, leadership and business development. He also works with individuals as a personal and executive coach.
RedShift was founded in 2010 after Glenn sold his first company Kenosis Designs in North Carolina. Not long after, a vision formed to take RedShift in an intentional direction and the company began its pursuit of business in the beautiful city of Birmingham, Alabama.
In these years the company has grown to manage the marketing for many large and small business needs.  RedShift is a consulting and coaching firm that focuses on solutions that works to create healthy and thriving people and businesses.
Let's Talk About Your Goals
Each engagement has its own cost structure associated with it.
To get a clear and concise quote, simply fill out the interest application.
We will provide all the information in our free consultation.